For those of you who have never been on the island before, or those looking for some quick tips to fill up their vacation, we are going to lay out some ideas for a day to remember. For the sake of convenience, the activities can be followed by anyone without the need to have a car for your transportation.
If it happens to have one rented though, it will also be way easier for you.
Starting the day you can have your breakfast at our hotel and head straight to the bus station in order to get to Mandraki (the city center). After arriving there, the first thing that you should check out is the whole area of the old town which also happens to be just 3 mins of walking from the bus terminal.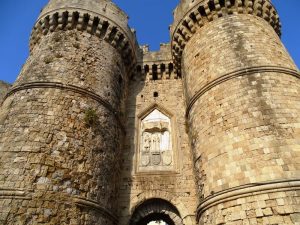 The old town, being one of the most interesting sights in Rhodes, will take about 3-4 hours in order to explore its beauties. Arriving on the "harbor" entrance you should start your old town tour with the following in this order:
Red Bridge, Holy Trinity church, Virgin of Burgh, then the circle of the ancient moat, Archaeological Museum, Palace of the Grand Master, Suleiman Mosque and then finally some well-deserved ice cream on the main square (Ippokratous square).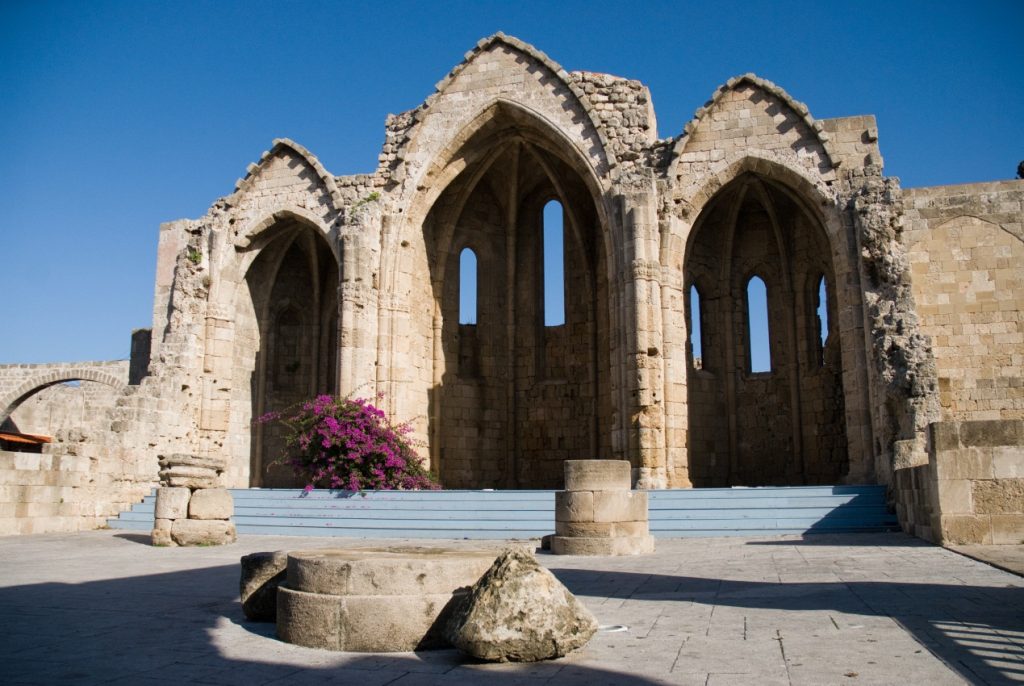 Depending on the time you'd like to walk or the temperatures of that day, you can skip the moat which takes about 30-40mins of walking on dirt road. Of course the earlier you start your tour, the cooler it will be.
With this whole round trip you'll have covered 90% of the old town, seeing stuff that even many locals haven't seen. (believe it or not!)
During the afternoon you may want to have a lunch break in one of the countless old town or Mandraki Restaurants, followed by a quick dive in "Elli" or Aquarium Beach depending on if you want a crowded or a lonely one.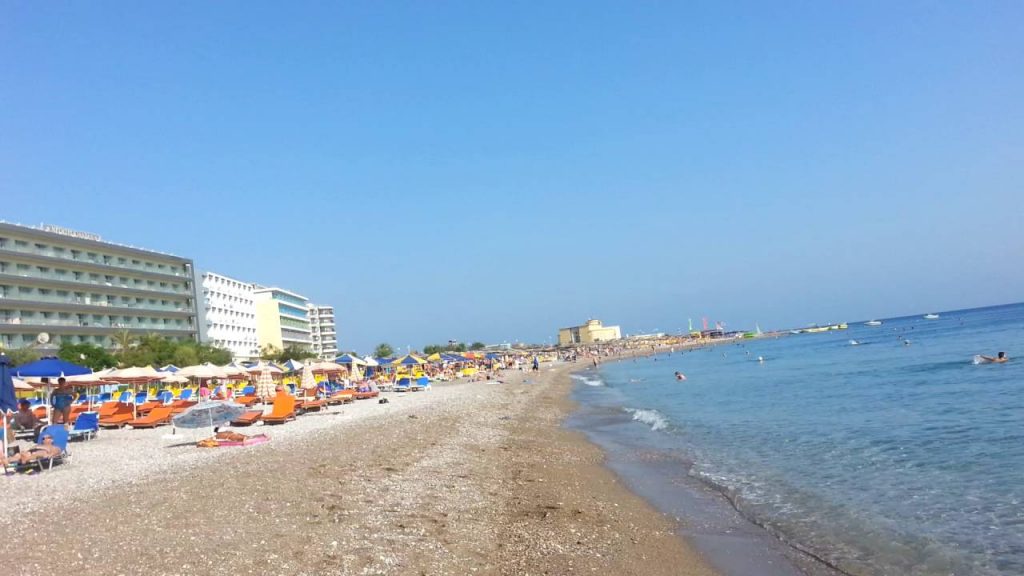 Next on your list –depending on the energy left of course 😛 – could be a walk in the city center or a shopping trip there. If your feet are on fire, you can have the "hop on-hop off" bus tour that takes you in a circle tour around the new city, some local suburbs and even to Monte Smith hill. There you can check the ancient Olympic stadium (over 2000 year old site) or the magnificent sunset on the top of the hill.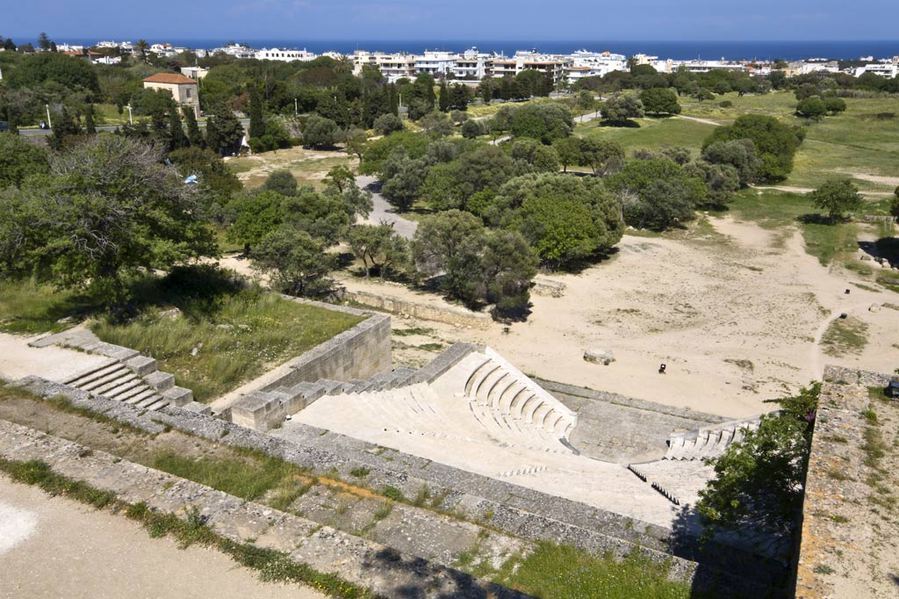 Returning to the center, you can take the bus home or head straight to the pubs of Psaropoula Beach for the restless spirits. No matter how you choose to end your day, you'll have covered both the old town and the new town in one day. Those are arguably the most stuffed, and sight-packed places of the island and nobody who has ever stepped in Rhodes shall skip. They will surely leave you full of images and memories to remember ;).